Secrets and Shortcuts to Success, Romance, Health, and Harmony
How to Maximise Your House's Energy
OVER 1,000 HOME FENG SHUI
OVER A DECADE OF EXPERIENCE
IS YOUR HOUSE READY FOR 2024?
---
Want in on the "huat", but don't know where to start?
Don't worry – we've got your back.
Cultivating good feng shui in your house can be a little daunting for beginners, so here are some easy tips to follow if you want to improve the fengshui energy in your new home.
What if rejuvenating your life was as simple as rearranging your furniture? To maximise the luck of the house we will need to prepare for 2024's change in property luck cycle with practical Feng Shui advice and sound analysis.
Based on the idea that your living space reflects your life, feng shui strives to achieve balance in both. Feng shui holds that all objects possess an energy called Chi, and that you can use this Chi to bring luck, wealth, and opportunity into your home. With feng shui, you don't have to spend 20 years on the couch to change your life – you just have to move the couch.
---

"One of the BEST quality Modern Feng Shui & Gemstone bracelets in Singapore"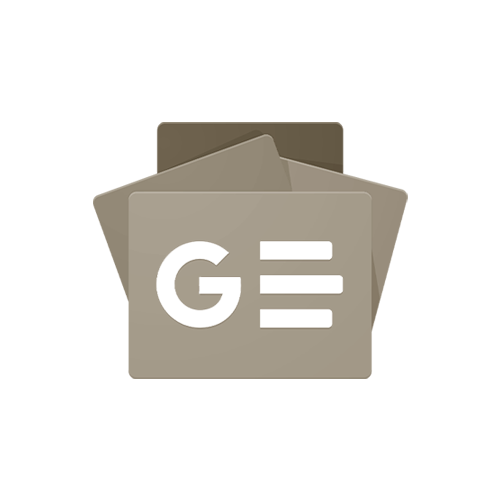 "Easily matches any of your outfits with their modern interpretation of Feng Shui"

"An innovative brand that transform the art of traditional Fengshui into modern, fashionable accessories"


"Superb customization. Definitely a great brand to begin your gemstone collecting journey"
---
Trained by 3 Feng Shui grandmasters In Hong Kong, Singapore and Thailand respectively, Master Chase has been steadily learning and improving his skills for more than 10 years.
To date, Master Chase has completed more than 5000 personal Bazi readings and more than 1,000 Home Feng Shui analysis. Master Chase has been featured on NTUC, USME, Prudential and seminars worldwide sharing about Feng Shui. Master Chase has also appeared on Channel 8, Shopee, Channel News Asia to give his views on economics, finance, business and Feng Shui.
Master Chase strives to provide accurate advice based on classical Feng Shui methods and also empower people to be well versed in Feng Shui to make better decision in their lives.
Guardians Of Wealth
2 Bazi Reading
Wealth Activation
Free Floor Plan Analysis (if applicable)

abundance of wealth, good health, harmony, hassle-free & happy life
Our recommendations are simple, and easy to apply.
benefits of home feng shui
INCREASE WEALTH & CAREER OPPORTUNITIES
---
Northwest is the compass direction that governs careers. Once activated, the "Chi energy" residing here can aid and boost your career efforts and by activiting this element will attract greater career opportunity luck to you.
IMPROVE THE RELATIONSHIP
BETWEEN YOU & LOVED ONES
---
If you are single and desire to attract love or want to infuse romance into your relationship, you need to change the vibes in your house. With just these mini changes in your home, you could soon have a cupid flying around you with a hammer.
IMPROVE YOUR CHILDREN'S ACADEMIC ACHIEVEMENT & MENTAL FOCUS
---
There are ways to enhance your child's academic luck so as to make the learning journey smoother and more enjoyable for both your child and you and make your children tend to be active and energetic.
hoseiki's clients says...
"Master Chase is wise and very knowledgeable in his field. He is straightforward, honest, and has no-frills. Though we had never met before, after going through my Bazi, most of the things he said hit the spot. He shares his opinion and guides me on how to overcome obstacles. Do hit him up and have a friendly session with him."
Joshua Goh
2 APR 2022, 12:21
"Engaged Master Chase twice for my home and office feng shui. Highly recommended. Very detailed and experienced Feng Shui master and his report is very easy to follow and understand. Most importantly he does not push any products and his remedies are cost effective methods and are easily available. Sales have improved, Thanks Master Chase!"
Kenmund Chong
8 AUG 2021, 13:46
"Highly recommended if you are looking for experience fengshui master. We have engaged Master Chase twice and fully satisfied for his service. His price is reasonable, his analysis is precise, logical, easy to understand and did not involving buying expensive fengshui item. Really grateful for his expertise and knowledge"
Yvonne Lim
15 SEP 2020, 14:42
• They were having serious money problems.
• Desmond got retrenched due to Covid-19 and thus the couple lost a huge portion of their income.
• Due to the pressure and stress their marriage was badly affected.
• Delayed having children due to the money and marriage problems.
• Identified that their home's chi flow was stopped by a big plant they put near their doorway.
• Activated their home's wealth sector with water features and Feng Shui objects.
• Desmond found a high paying job shortly after.
• Quarrels about money problems slowly reduced.
• Jenny and Desmond plan to start a family again.
SUBSCRIBE TO OUR NEWSLETTER
Receive our latest weekly releases, offers, guides and more.
---